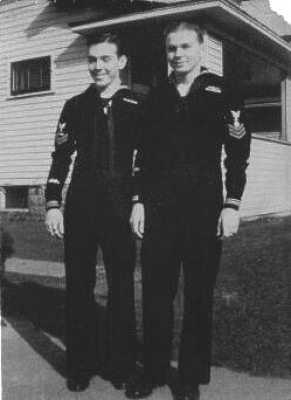 The Smith brothers are together for the first time in nearly 3 years, Ron TM2/C(SS) and Bob EM1/C(SS) in 1945. Ron was in USS SEAL SS-183 and Bob in USS BLUEFISH SS-222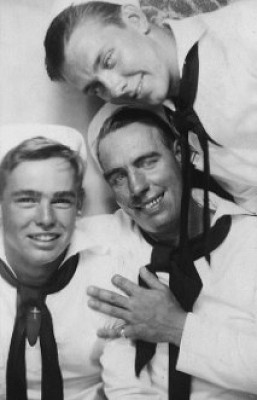 "Dolly" Daily on the left, Wright on the right and Ron "Warshot" Smith on top. Notice Wright's short finger? Claimed he cut it off while grinding meat and fed it to the crew.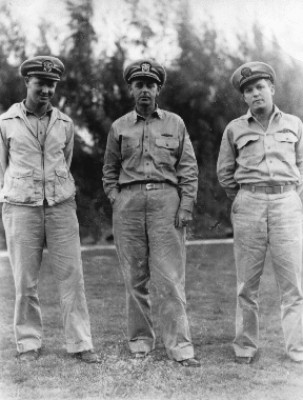 LT Duryea, Capt Dodge and LT Pratt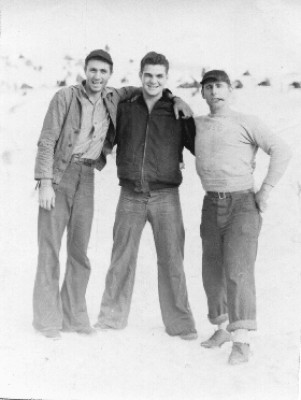 SEAL's Gunners Mates, left to right, were Jack Kasalak, Joe Palermo, and Ted Sharp

Warren E. "Louie the Lug" Lewis TM 3/C,
on Eternal Patrol with USS HERRING SS-233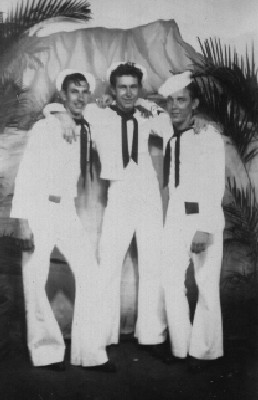 Torpdoman's Mates Ferry, Lewis, and Ron Smith in Honolulu on a well deserved liberty after working 72 hours to remove a "hot run" fish from No 6 Tube on USS SALMON SS-182 in 1943.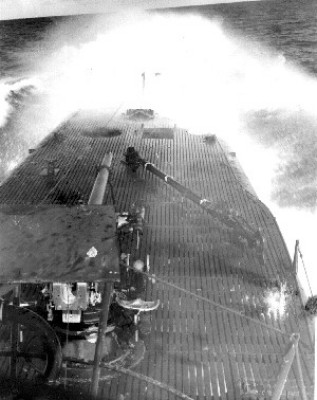 May we never sail rough seas again.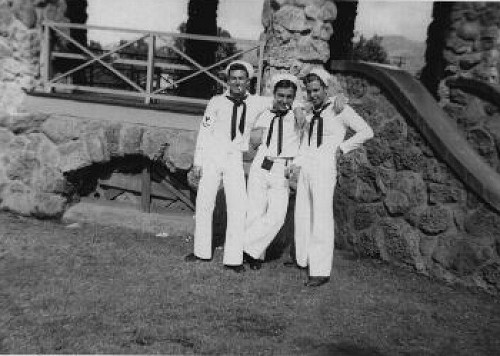 This trio of fine sea-going laddies is Lewis, "Warshot", and Meyers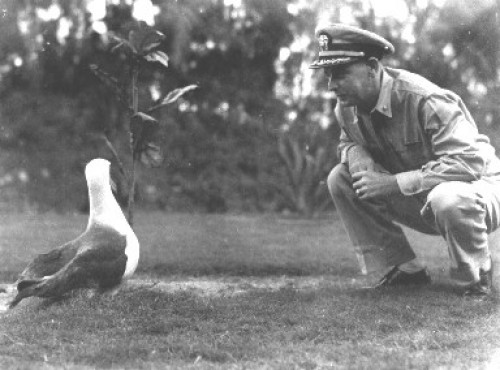 Skipper of USS SEAL, CDR Harry Dodge, Midway in June, 1943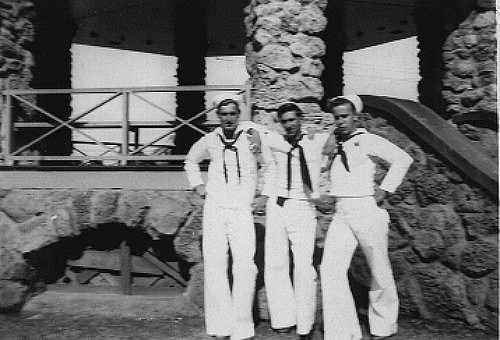 Ron's shipmates Monday, Ferry, and Rector in Honolulu in 1943 Rector went
down with USS TANG SS-306 in October, 1944.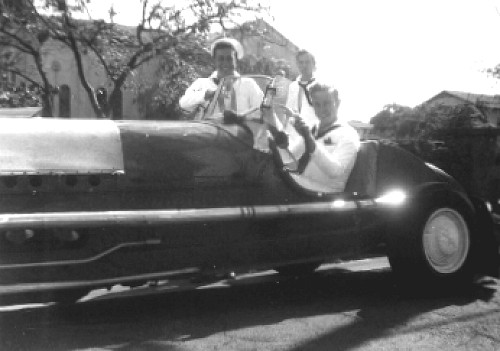 Ron's shipmates Lewis, Meyers, and Rector trying out the latest sports car in
Honolulu in 1943 Lewis was lost with USS HERRING SS-233 in June, 1944
and Rector in USS TANG SS-306 in October, 1944.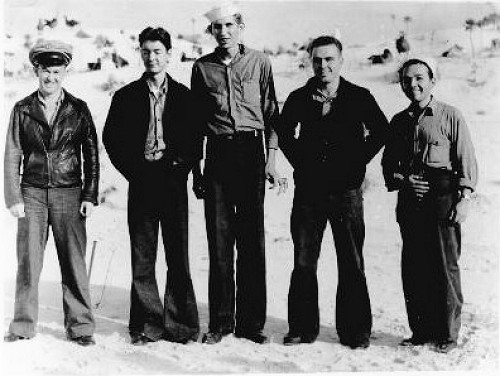 Ron forgot to write the names down, I guess. This is on Midway in June, 1943 also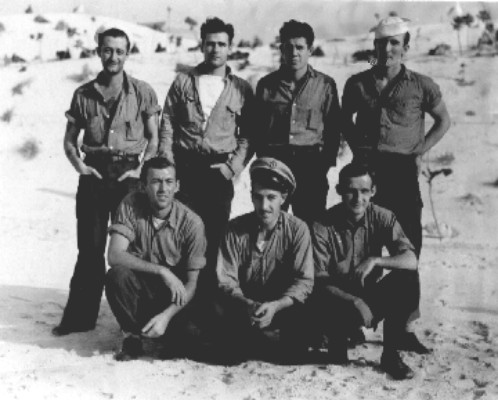 Bet he wishes he had written the names down, don't you?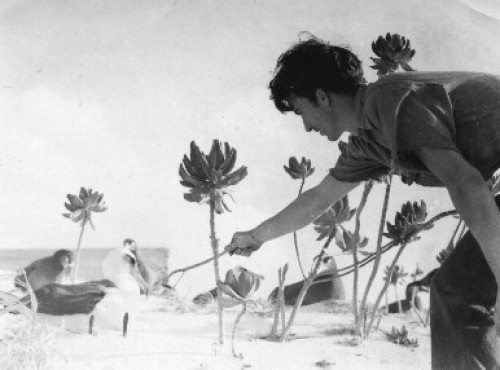 This is the SEAL's radarman, Bent. En garde, Sir Goonie!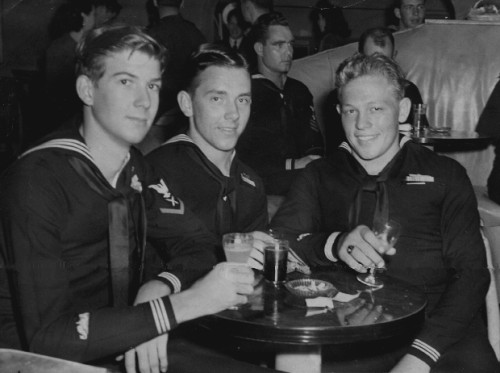 Enjoying San Francisco in 1944 are shipmates Jonesy, "Warshot", and Whitey.