The following information was posted on

Ron Martini's SUBMARINE BBS

by Ron Smith on December 07, 1997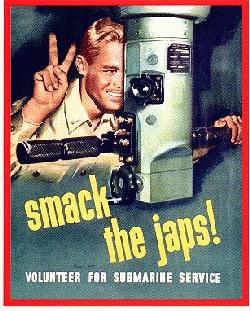 Remembering Pearl Harbor
Fleet Admiral Chester Nimitz said:
"We shall never forget that it was our Submarines that
held the lines against the enemy while our fleets
replaced losses and repaired wounds."
---
Have you ever wondered what submarines he was talking about?
Here they are:
---
December 7th 1941
"THE GLORIOUS FIFTY-FOUR"
---
Pearl Harbor Boats

Cavite Boats

Argonaut SS-167

~~Narwhal SS-167

Nautilus SS-168

~~Dolphin SS-169

~~Cachalot SS-171

Cuttlefish SS-171

Plunger SS-179

Pollack SS-180

Pompano SS-181**

Tambor SS-198

~~Tautog SS-199

Thresher SS-200

Triton SS-201**

Trout SS-202**

Tuna SS-203

Gar SS-206

Grampus SS-207**

Grayback SS-208**

Grayling SS-209**

Grenadier SS-210**

Gudgeon SS-211**

Grouper SS-214

Growler SS-215**

Flying Fish SS-229

S-36 SS-140**

S-37 SS-142

S-38 SS-143

S-39 SS-144**

S-40 SS-145

Porpoise SS-172

Pike SS-173

Shark SS-174**

Tarpon SS-175

Perch SS-176**

Pickeral SS-177**

Permit SS-178

Salmon SS-182

Seal SS-183

Skipjack SS-184

Stingray SS-186

Sturgeon SS-187

Sargo SS-188

Saury SS-189

Spearfish SS-190

Sculpin SS-191**

Sailfish SS-192

Swordfish SS-193**

Seadragon SS-194

Sealion SS-195**

Searaven SS-196

Seawolf SS-197**
~~ THE FOUR SUBMARINES THAT WERE AT PEARL HARBOR DURING THE ATTACK
Information via the USS BOWFIN Submarine Museum
Note: The http://www.bowfin.org website works best displayed
in Microsoft Explorer browser or in FIREFOIX
---
En-route December 1941:
Gato SS-212
Drum SS-228
**Denotes lost.
Sealion lost at dock by air raid Dec.8.
Salmon SS-182 and Seal SS-183 were later retired from combat because of enemy damage that could not be repaired.
Silversides SS-236 was commissioned at Mare Island on 15 Dec. 1941
These boats were the nucleus for our successful submarine war against Japan. They learned how to wage submarine war and furnished the seeds for the development of newer boats and crews that won the war.
Ron Smith TMM2/C SS
WWII Crewmember USS Seal SS-183
---
Sources:
U.S. Submarines by Jim Christley
Nimitz a biography by Potter,
Naval Institute Press, U.S. Submarine Losses in World War II.